Deciding on an insurance carrier can be complicated and sometimes confusing. You want someone who will provide insight, service, and respect. You want a company that will always be there when you need them.

This is what you will find at Brown Ohio Insurance Agency! At Brown Ohio Insurance Agency, we will sit down with you and determine the type of coverage that best fits your needs.

WE EVEN MAKE HOUSE CALLS AND WE ARE THERE FOR YOU AT CLAIM TIME!

We've included information on this site about our agency and the various types of insurance we offer.
We value and thank you for doing business with us!
Brown Ohio Insurance Agency, Inc
4721 Cornell Road
Cincinnati, OH 45241-2433


Phone: (513)-489-9696
Fax: (513)-489-9709

E-mail: brownohioinsurance@fuse.net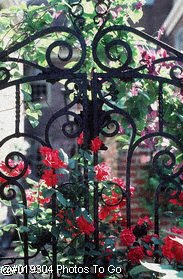 We can insure your auto, home, life, medical or business! We can isure almost everything you need to insure! Please call Brown Ohio Insurance for all types of insurance.

Call Mark Brown today at (513)-489-9696 or e-mail at brownohioinsurance@fuse.net today!

Our fax number is (513)-489-9709.

Thank You!